Scenario 1: Motion and VoIP provider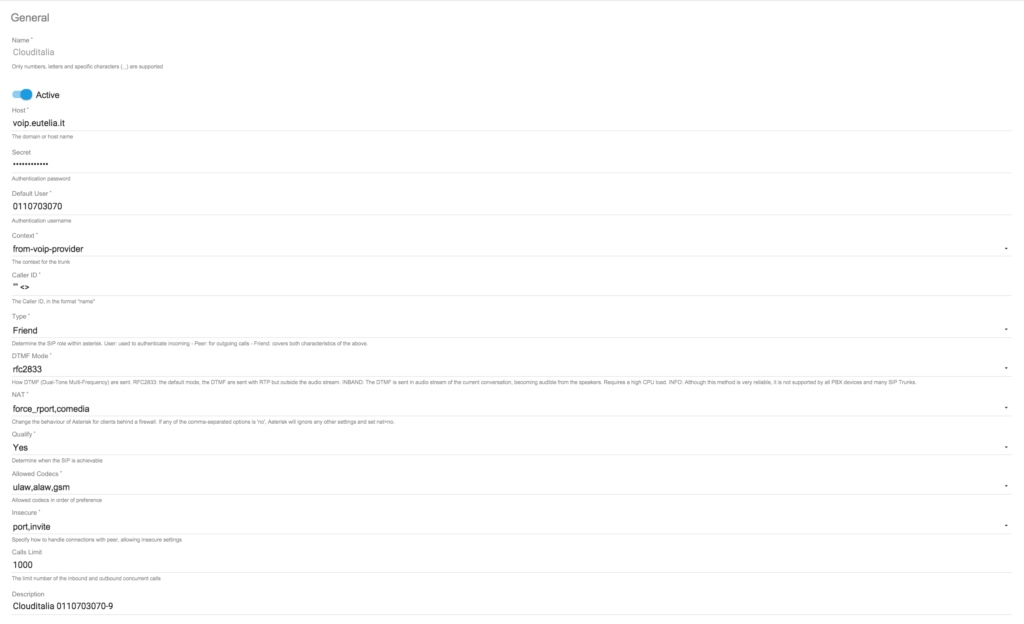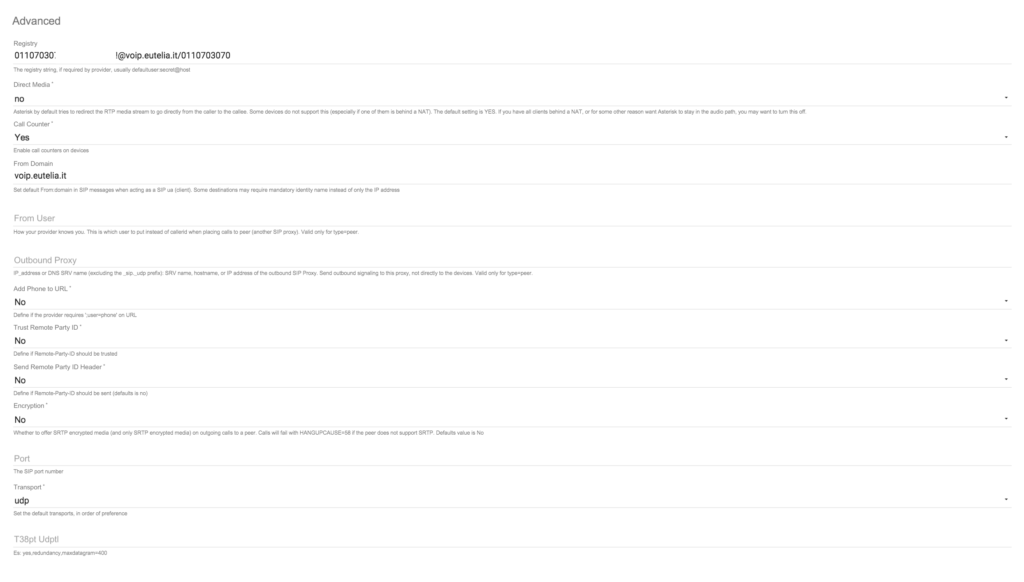 Registry string
The format of the registry string is usually:
defaultuser:secret@host or defaultuser:secret@host/callerid (in the most of cases the callerid and the defaultuser are the same). 
---
Scenario 2: SIP Gateway Digium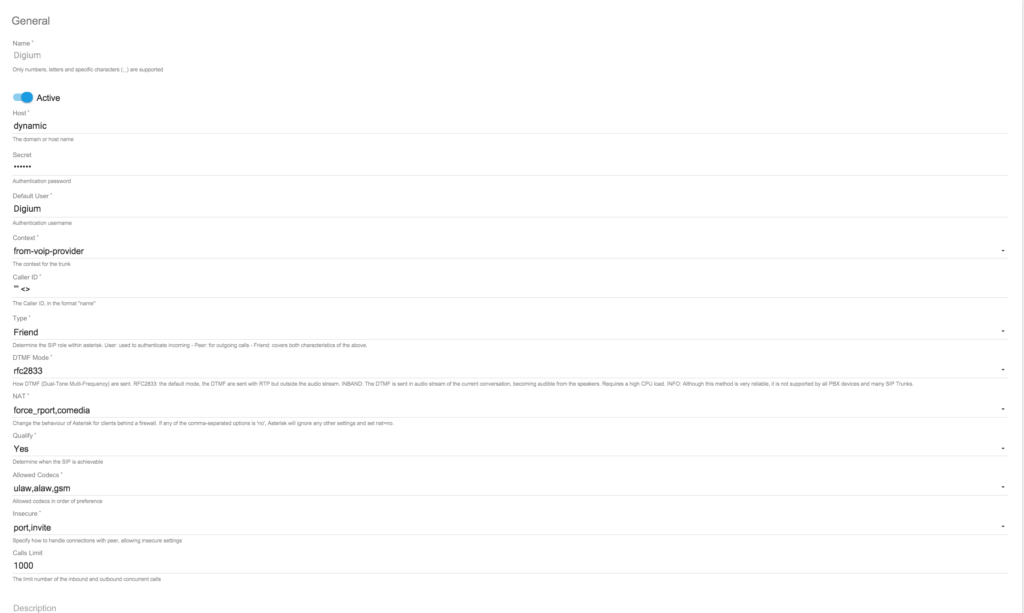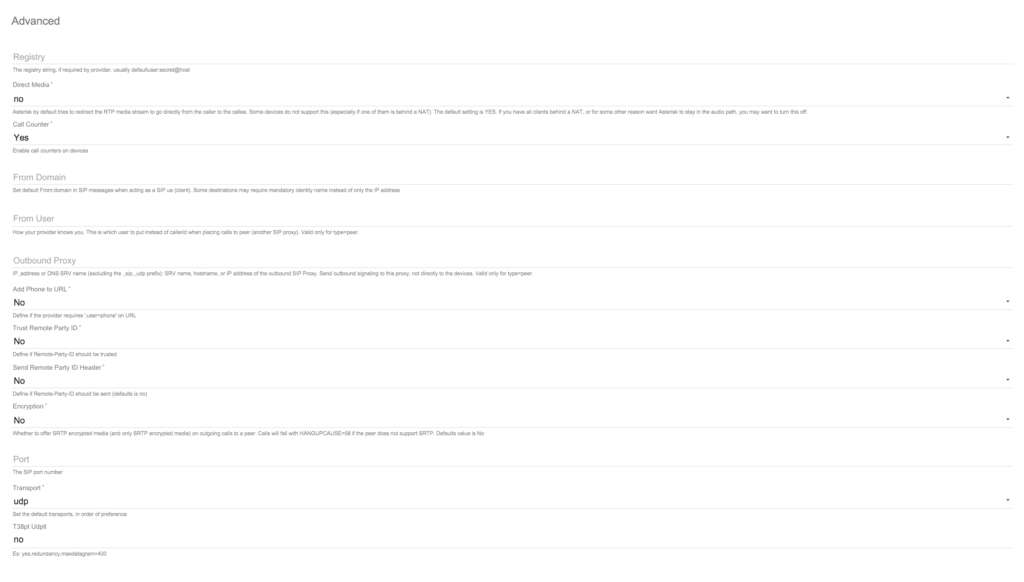 ---
Scenario 3: TWILIO SIP trunk
The following Interconnection Guide provides you with a step-by-step configuration to use XCally Call Center with Twilio Trunks:

1. Access your Twilio account and order the Inbound DID number you want to associate with the SIP Trunk

2. Locate the Twilio section Elastic SIP Trunk and select the tab Configure, then click on Create SIP Trunk

Give a name to the new SIP Trunk and Save
3. Edit the created SIP Trunk and fill in the:
3.1 Termination: create your own Twilio Termination SIP URI (in our example training1.pstn.twilio.com)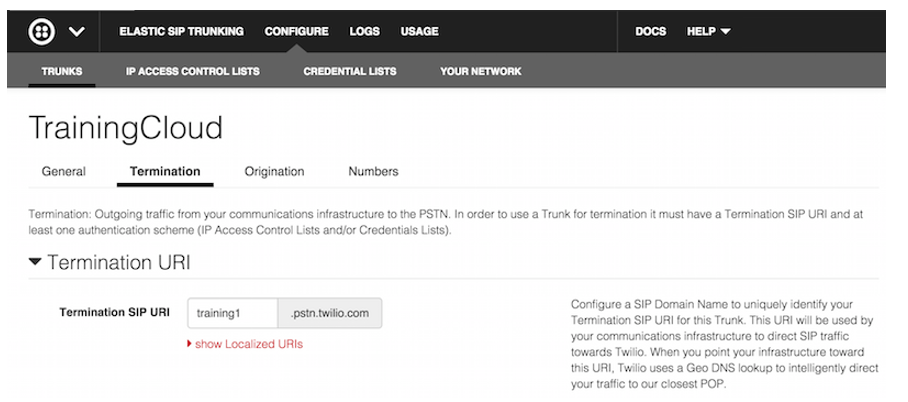 3.2 Click on to + Create IP Access Control List section to enable only the IP address of your XCALLY server for security reason (in our example 197.22.150.2)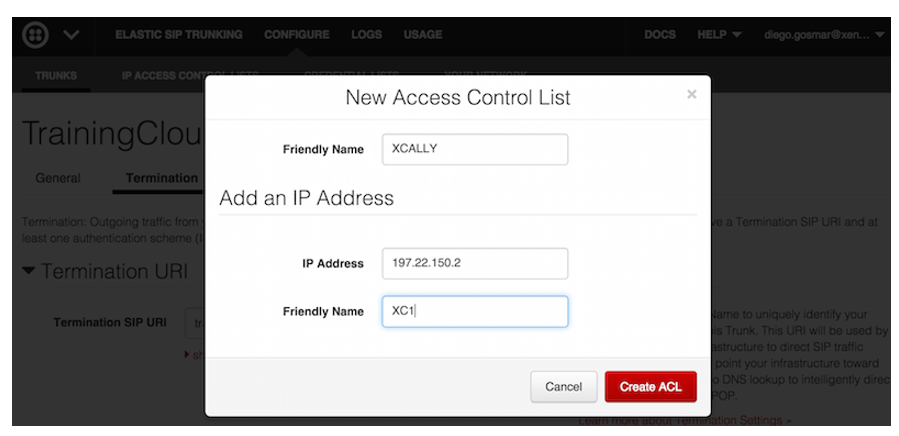 3.3 Click on to the + Create Credential List link and insert the user and password you want to use for this SIP Trunk autentication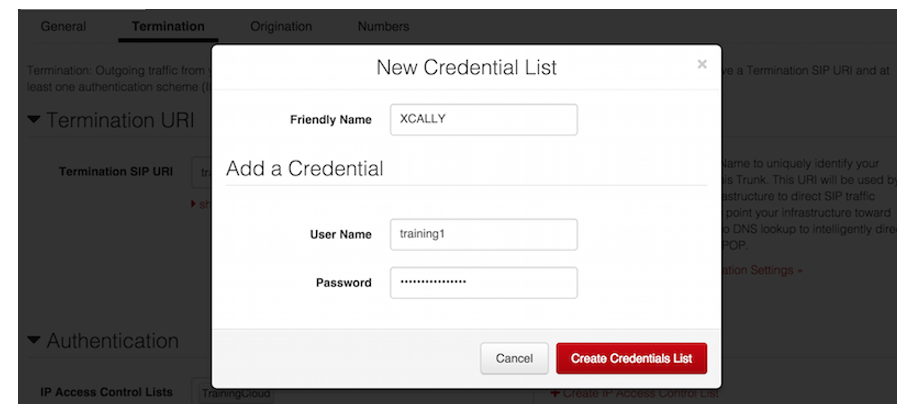 3.4 SAVE the Termination section configuration
3.5 Select the Origination tab and create your Origination URI (We suggest you to fill it with: sip:DIDNumber@XCALLY-IP-ADDRESS)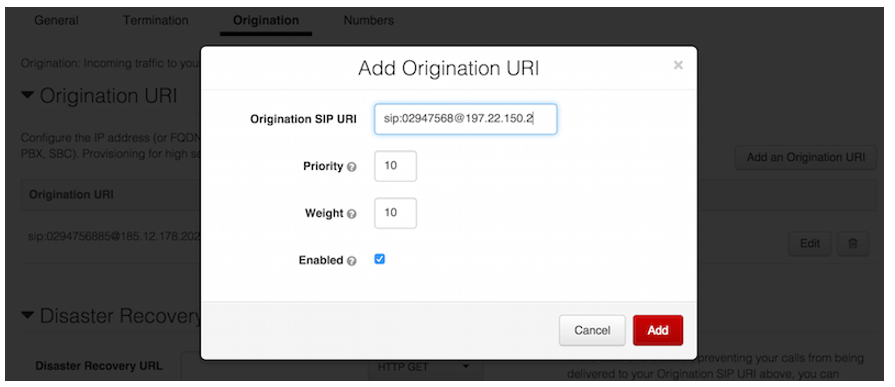 3.6 Select the Numbers Tab and ADD the number you have bought in order to associate the number to the created Trunk and SAVE
Important
For inbound call being properly routed to your XCALLY server, you need to Whitelist the Twilio IP address, so to accept VoIP traffic from the Twilio servers:
https://www.twilio.com/user/account/sip-trunking/your-network
Check your Firewall and XCALLY server iptables to accept those IP address requests!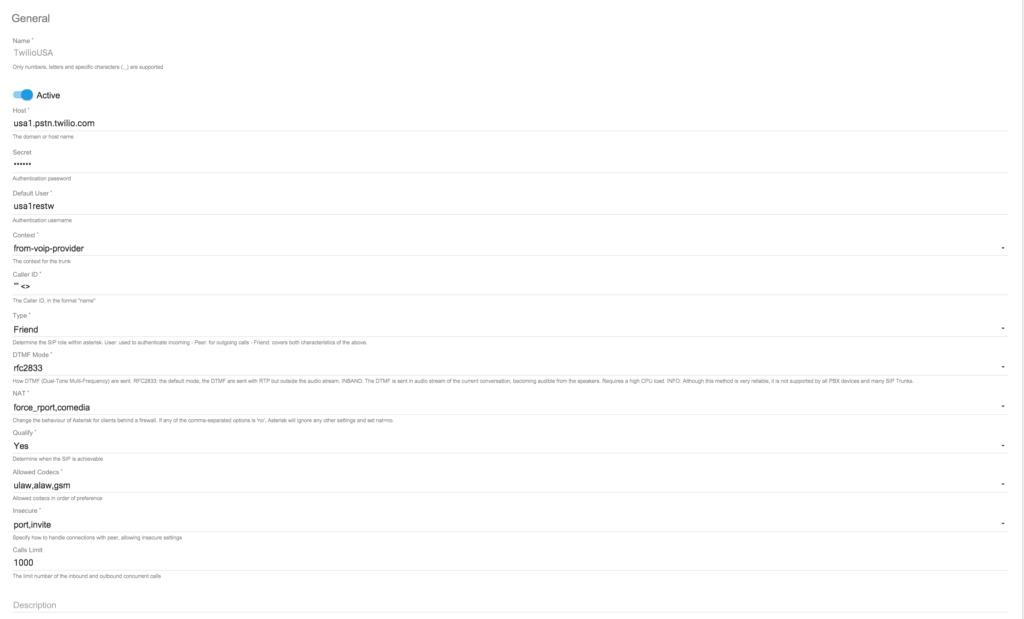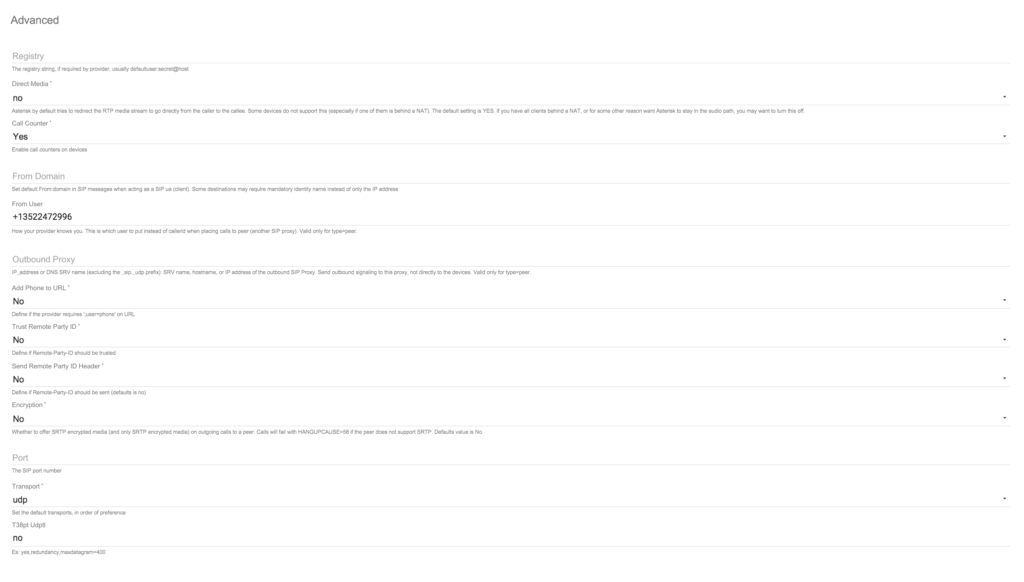 ---
Scenario 4: Motion and FreePBX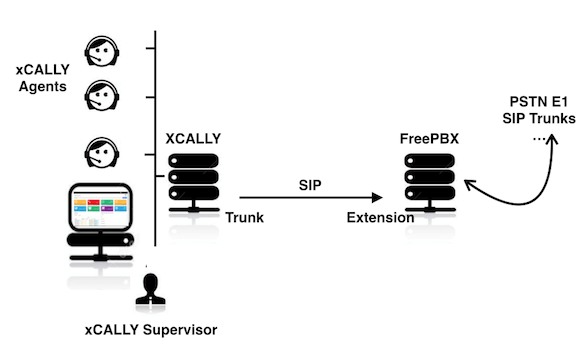 Create a SIP extension on your FreePBX (your inbound calls will be routed on xCALLY)

Choose an extension number in according to your dial plan, in the example below we used 9000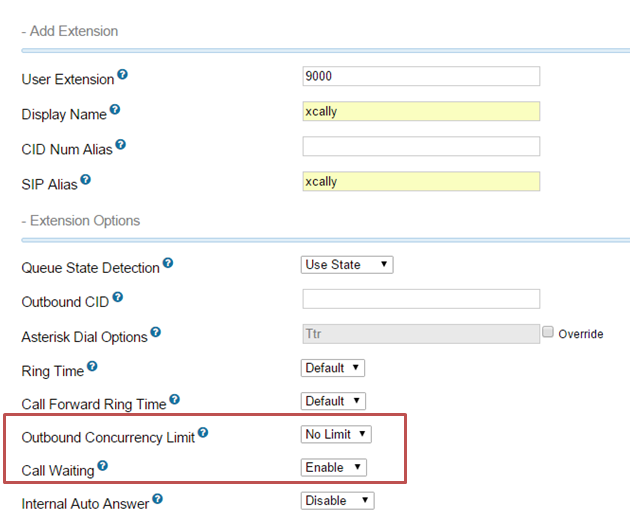 Pay attention to set Outbound Concurrency Limit to "No Limit" and Call Waiting to "Enable". 
Change, if you want, the password of the extension. In the example, the password is xcally1234