The Out Prefixes section allows to define a service list and to assign Agents to one or more services. The Agents will see the service list prefixes:
on the Phonebar
on the WebRTC call management section
in any context a phone call can be placed (e.g. choose a Contact and use the click-to-dial button to start the call)
and choose one of them before placing the number to call.
In this way all the outgoing calls will be easily marked by service and the analysis (e.g. Reports) of the Agents activities by it is easier.
If the Service choice is required and mandatory, the Agent's Profile proper flag must be set. 
This feature requires Motion Phonebar version 5.1.25.0 or later. 
The Out Prefixes Section

You find this section under the menu Voice: here you can define all prefix-service associations you need.
Remember that the prefix must be related to the outbound route, which must be already created before using it (the prefix itself must be the phone number associated to the route).
Add a New Prefix
Click on

to add a New Prefix and fill the following form: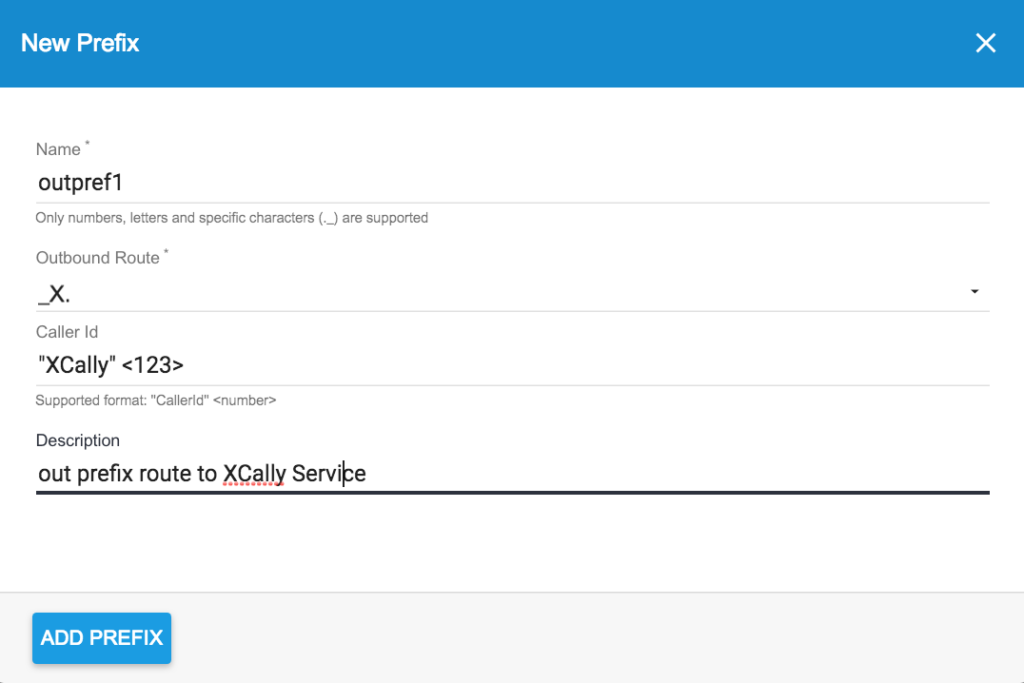 You can chose the Outbound Route from the list of those already created and proposed by the form. 
About Outbound Routes: if there is one or more Out Prefixes that refer to an Outbound Route, the latter cannot be deleted (unless you delete or change the Out Prefix setting). 
If you set here an Out Prefix "Caller ID" value, it will gain priority in comparison with any other caller id value for the same outbound route.
Edit, Delete and Add Agent to Prefix
On the Out Prefixes list click on

related to a prefix and than choose the action you want to do: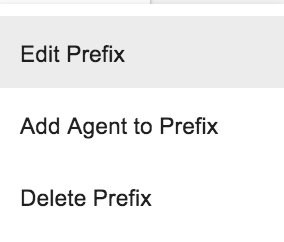 You can Edit a Prefix and modify it: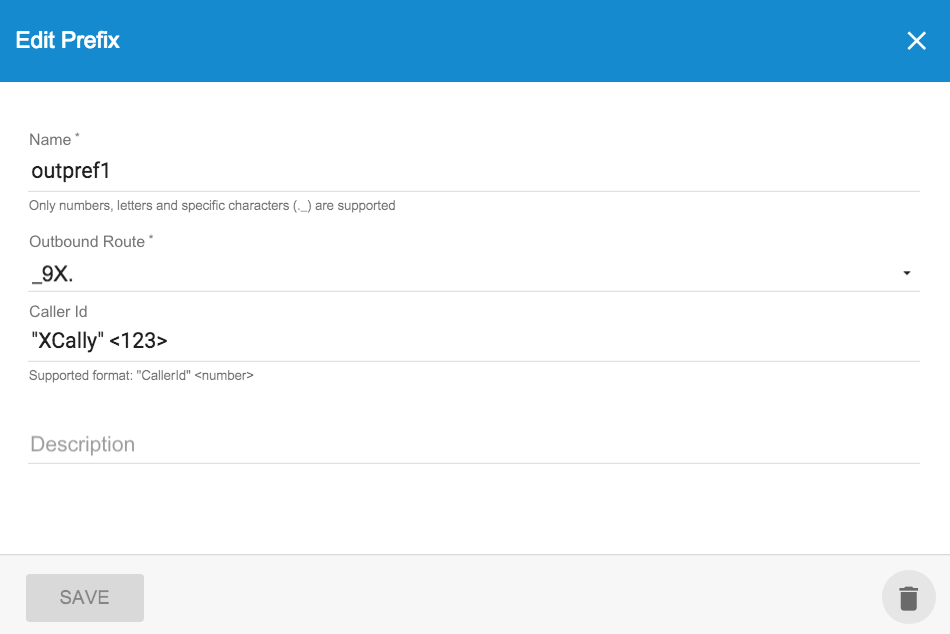 You can add one or more agents in the list of those that can use it: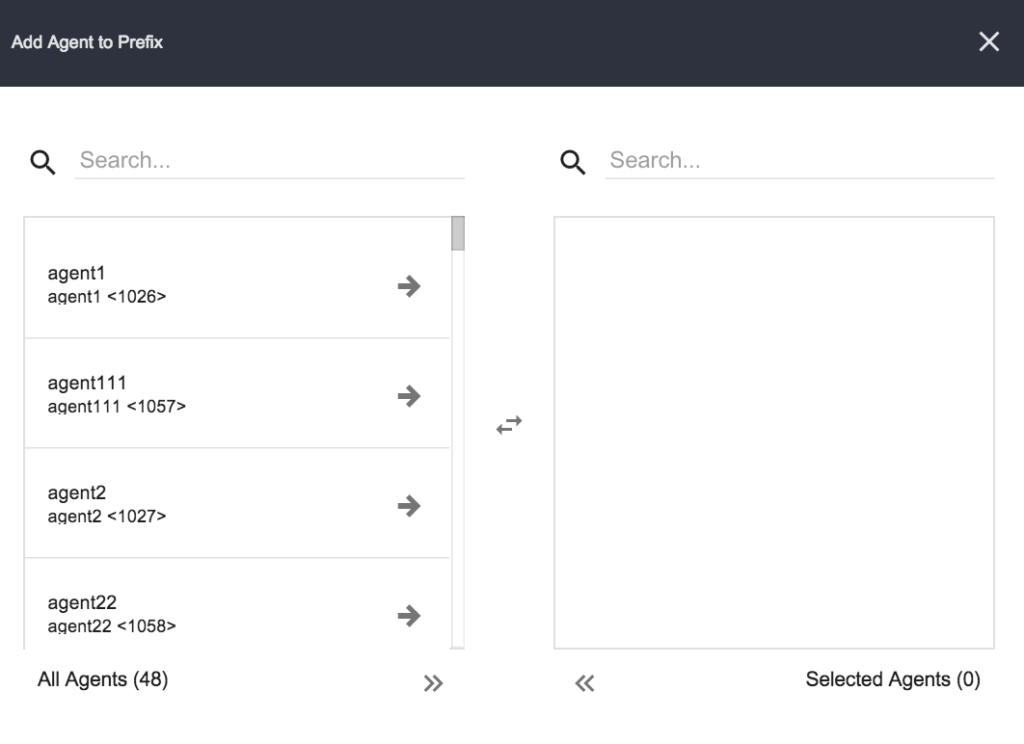 and you can delete it.
The agent can simple select the proper "Out prefix" instead of remember a numerical prefix for each service (e.g. 99 + number)