The following is the procedure to use Telephone as a XCally softphone:
1. Download Telephone from here https://apps.apple.com/us/app/telephone/id406825478?mt=12 . Telephone is a SIP softphone available at the Mac App Store.​​
Click on Get and then on Install App.

2. Launch Telephone. Once launched you will see the following screen:​​

3. Proceed with SIP account setup. Please fill the following fields accordingly:

Full Name: Use your full name
Domain: Please use your instance hostname.
User Name: Use your XCALLY login name
Password: Type in your XCALLY login's password
Click on Done button.
4. Set your status to Available. Click on the Presence menu and select Available from the list.​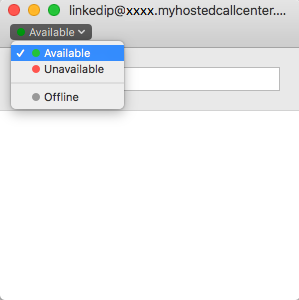 5. ​Dial your ChanSpy prefix extension. Inside the box type in your ChanSpy prefix extension followed by the extension you want to monitor.​​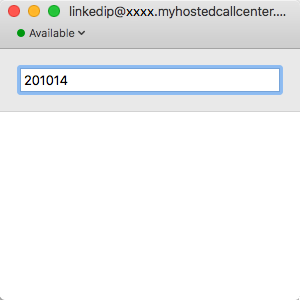 This procedure will let you use XCALLY's ChanSpy feature on a Mac OS X computer.