It is possible to install a replicated XCALLY Motion V2 infrastructure in order to configure a Disaster Recovery environment.
To achieve this result, we need to reliably replicate the XCALLY database and some important file systems paths.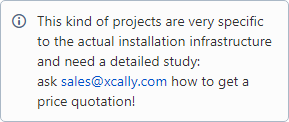 We need to properly configure some components of the involved nodes:
Lsyncd (Live Syncing Daemon) using Rsync over SSH for the file system sync
Multi-Master Native MySql replication features for the database replica
The following picture shows a typical architecture infrastructure of Disaster Recovery: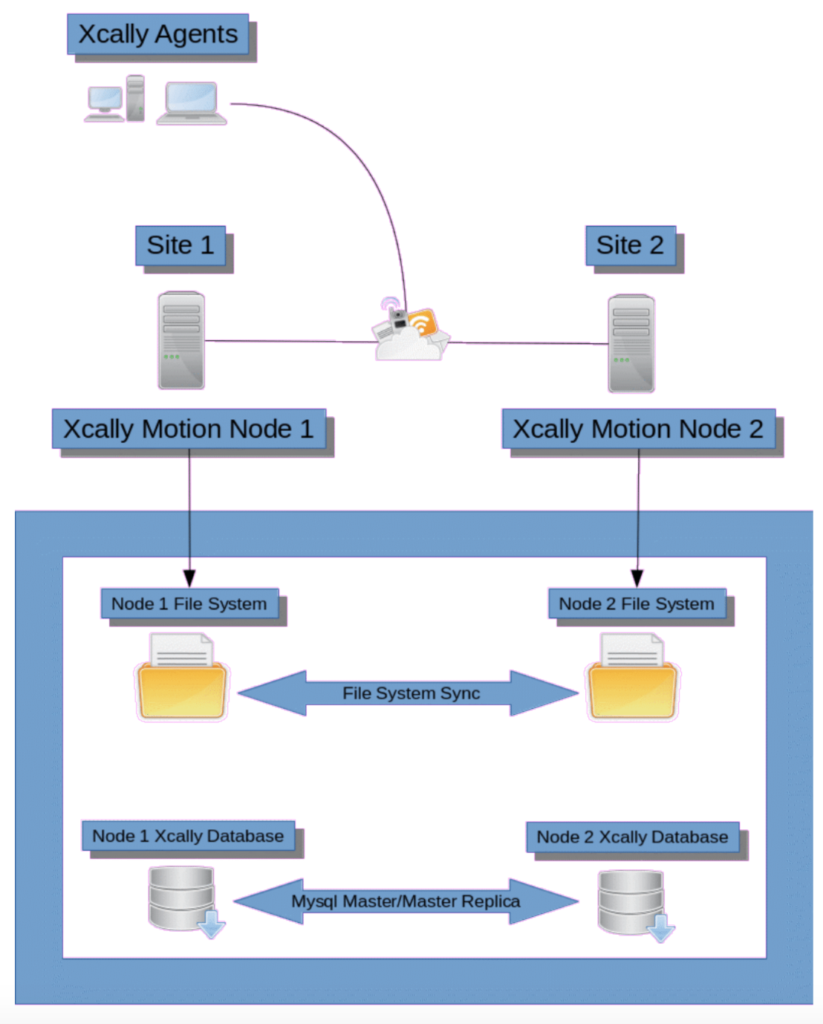 Our solution offers two Motion V2 systems replicated in realtime on two different sites or farms geographically distributed: if the primary node has a failure (disaster), the failover can be managed in several ways (for example, via DNS) according to the customer infrastructure.