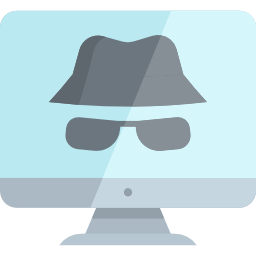 ChanSpy is a feature that enables Supervisors to listen to agents calls, to whisper or barge into a conversation.
If you want a Supervisor to listen or intervene into an agent's interaction with a customer, you need to create and configure a ChanSpy function.
After the installation you will find three Chanspy already available in the specific section in the Voice menu to be modified and used. You can create new ChanSpy using the

button:

and insert ChanSpy Name, Prefix (to be inserted in the Motion Phonebar dial field, before agent's internal extension) and Options (you can choose one from a list of available options):
The option of the Chanspy are the same as default:
Whisper: bw – (Whisper is Listen and Talk to Agent)
Barge: Bw – (Barge is Listen and Talk to Agent and Contact)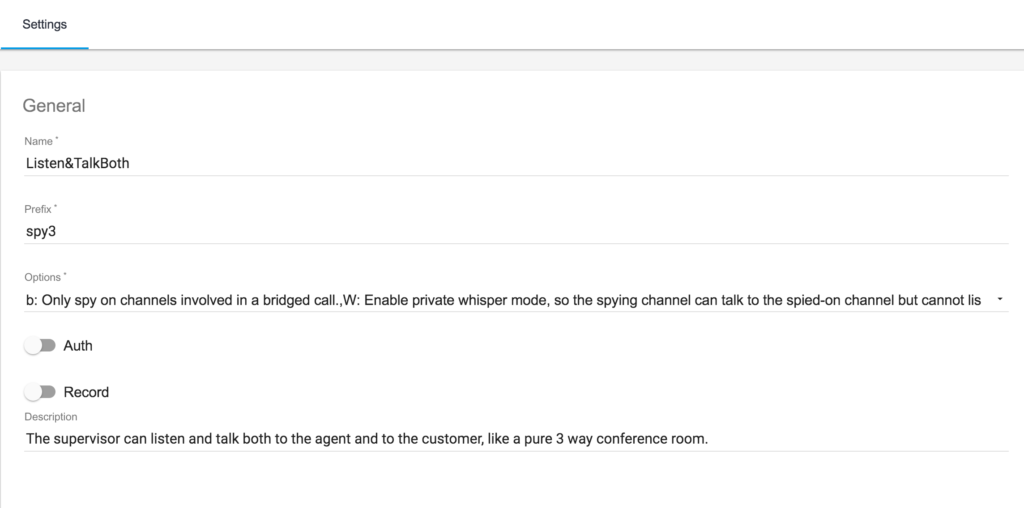 You can enable a Authorization Code to be asked to the supervisor any time a chanspy session is initiated.
To enable the ChanSpy for a specific Agent you need to edit the Agent's Profile (Menu Staff) for the Voice services and to enable the ChanSpy Option (read more on Agents): 

      
Repeat this configuration for each Agent you want to be monitored using the ChanSpy function. 
As a supervisor you can now Dial chanSpy prefix+agent's extension to monitor the agent (for example: if the ChanSpy prefix is 22 and agent's extension is 2001, dial 222001 to monitor the calls).